SofTrac LLC is proud to say Sentinel Online MSDS Management is rapidly becoming an industry leader. Named Best Practice by Fortune 500 companies, Sentinel is leading the way to cost effective Health, Safety and Environmental Management for today's busy professional. Just tell SofTrac what MSDS you need and we will build and maintain an easy to use, up-to-date library for you.
The Sentinel System was established with the sole purpose of providing complete MSDS management and updating services. Regulatory lists are also maintained within the system making Sentinel a valuable tool for Health & Safety mangers while serving the needs of the Environmental professional as well.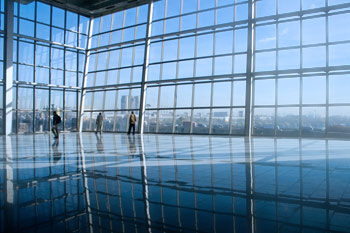 Sentinelís online cloud based (M)SDS management system allows your organization to standardize, develop and maintain your companyís Safety Data Sheet library. The Sentinel (M)SDS Management System was developed for the purpose of giving HSE professionals the necessary tools to perform the administrative tasks associated with (M)SDS management. In addition, Sentinel provides immediate access to up-to-date data sheets for all employees in your facility.
Features
(M)SDS obtained directly from manufacturer
(M)SDS indexed by multiple search fields
Managed on a secure server
Multi-level password accessibility
Assign locations within facility
Assign multiple internal reference codes
Assign custom data elements
Upload and attach multiple documents to data sheet
HMIS/NFPA information and printable labels
RTK/GHS information and printable labels
Corporate level processing
Regulatory reporting
Custom reporting
Multi-level server backup and emergency processing
Standalone CD availability and processing
Fax back availability